FAQs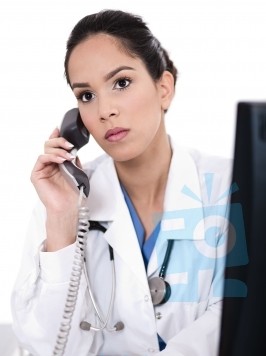 I have just come out of hospital following an operation. I experienced complications and want to know whether there was negligence.
Complications can occur following any surgical procedure. It will depend on the complication, whether there was a warning of its possible occurrence, whether it was recognised and how it was treated. In general, any serious complications that significantly delay or prevent full recovery will warrant further investigation.
How do I instruct an expert?
The majority of our experts are instructed via a solicitor and usually by solicitors who have had experience in medical negligence. Some solicitors with very little experience will approach the chambers and we are in a position to advise them and recommend solicitors who will be able to assist them and barristers who are willing to take a lead in cases. Barristers may ask for or recommend a specific expert to deal with certain issues in a case already in progress. If approached directly by members of the public, we can answer queries, offer advice and recommend a solicitor in your area with appropriate medico-legal expertise.
How do I find a good solicitor?
The Law Society, Action against Medical Accidents (AvMA) and the Association of Personal Injury Lawyers (APIL) maintain lists of accredited solicitors involved in medical negligence and personal injury work. Personal recommendations, often from a work colleague or work representative, may also be the way forward. If you are unsuccessful in finding a suitable expert, Medico-Legal Chambers may be in a position to help you.
How much does it cost to bring a legal case?
Most cases will be expensive. Some people qualify for legal services support, although this is currently being reviewed or withdrawn. Some solicitors may take cases on a no win, no fee basis. Many household insurance policies will have legal expenses cover, which can assist you in bringing a medical negligence claim. It is possible to obtain after-the-event insurance but you will need to prove you have a good prospect of success to obtain one of these policies.
Am I too late to make a claim?
The general rule in the UK is that you must make your claim within three years of the date that you suffered your injury, or the date that you had sufficient knowledge of the relevant facts to bring a claim, if later. For those under 18 at the time, there are special rules extending the limitation period. In Ireland the limitation period is two years, not three.